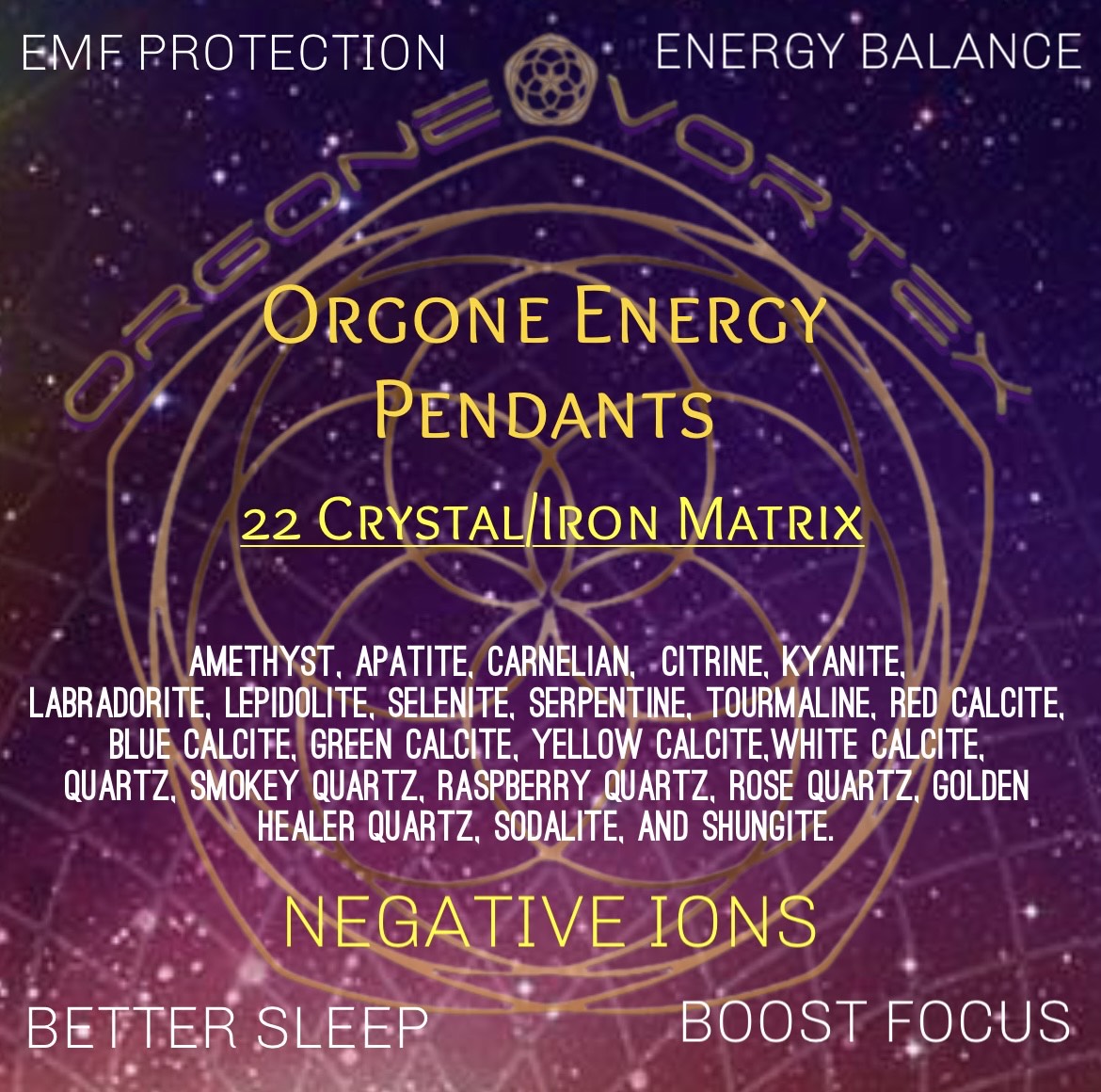 Orgone Energy Benefits
EMF PROTECTION - ENERGY BALANCE

Orgone devices continuously vortex negative ions from the piezo-electric compression of the crystals and metals inside. This field of negative-ions assists the energy body in staying balanced as well as provides a protective energetic barrier when near the orgone device. When your energy is strong and balanced it is more difficult for EMF radiation to enter the body causing fatigue.
BETTER SLEEP - IMPROVED FOCUS

When placing an orgone device in your sleeping space, it contiuously fills the room with negative ions providing a relaxing environment for your body to rest. When your body can rest comfortably you mind can quiet and allow you to achieve deep sleep. You receive much healing when in deep sleep, waking up feeling refreshed with more impoved focus through out the day.